Team
Denis Goldberg is an icon of the struggle for freedom in South Africa. The son of immigrant parents who were actively opposed to apartheid, Denis learned in early childhood to respect all people and became politically active in the struggle against apartheid. He studied at the University of Cape Town where he graduated as a civil engineer. As a result of his political work he was sentenced in the Rivonia Trial of 1963-1964, alongside Nelson Mandela and others, to life imprisonment for participation in the armed struggle against apartheid. After 22 years in prison he resumed political activity in 1985. Following the dawn of the democratic era in South Africa in 1994, Denis set up Community H.E.A.R.T welfare fund in the UK and Germany to support social projects in South Africa. Denis has lived in Hout Bay, Cape Town for more than two decades and has initiated and supported many activities including, at the Hout Bay Museum, assisting in the research of the social history of Hout Bay. He was also instrumental in researching A "Decolonised" History. The 3rd World in World War 2." Most recently he set up the Denis Goldberg Legacy Foundation which supports his work and vision.
Jo Noero Is an internationally renowned architect who lives in Hout Bay. Jo has been the recipient of several local and international awards including the Ralph Erskine Prize from the Nordic Association of Architects in 1993, the Lubetkin Prize from the Royal Institute of British Architects in 2006, the Gold Medal for Architecture from the South African Institute of Architects in 2010 and an Honorary Fellowship of the American Institute of Architects (AIA) in 2015. Jo Noero's work has been exhibited at Museum of Modern Art in New York, the Venice Biennale, the Sao Paolo Biennale, the Singapore Biennale and the National Gallery of Art in Cape Town. He was elected as an Honorary Fellow of the Royal Institute of architects in 2001 and an International Fellow in 2010. He is a Fellow of the Academy of Science of South Africa, and an Alumnus of the Salzburg Seminar. Jo will design the House of Hope buildings as his donation to the community of Hout Bay.
André Oosthuizen Is a Cape Town-based lawyer who specialises in commercial, intellectual property and sports law. He has served as an acting judge in High Court and Labour Court on several occasions. He is extensively involved in community upliftment projects, particularly in the areas of youth development, education, poverty relief and job creation. He lives in Hout Bay.  He has written three books, one of which, "Light a Brief Candle", shows how each of us can contribute towards repairing the world around us and why that process leads to self-fulfilment and happiness. Andre is also a trustee of Riverside Education and Upliftment Trust and has played a key role in operationalising the annual "Horses for Courses" Fundraiser.
Shado Twala is a radio DJ, journalist, radio and TV producer, and businessperson. She grew up in Cape Town, but started her career in radio at Bop Radio in the 1980s. Subsequently she worked for many other radio stations, wrote for the Sunday Times and other publications, and had a stint in government as Media Liaison and Public Relations Officer for the Western Cape Premier among others. Her voice has been used in a range of documentaries, including several focused on Denis and other stalwarts associated with the Rivonia Trial. Shado now manages her own entertainment business, Black Olive Entertainment. But she also continues to work on radio. You can listen to Shado every Saturday and Sunday from 10 am to 1 pm in her show, The World Stage.
Mike van Graan has a BA Honours Degree in Drama from the University of Cape Town. His career spans stints within academic institutions, local and international organisations, and international quasi-governmental agencies. His work within civil society goes back many decades. It includes acting as Director of the Community Arts Project in Salt River, Projects Officer for the Congress of South African Writers and General Secretary of the National Arts Coalition during the apartheid era. On the basis of his contribution, in 1994 Mike was appointed as a Special Adviser to the first Minister of Arts & Culture in a democratic South Africa.
Today Mike is probably best known as a playwright, and has won multiple local and international awards for plays that explore South Africa in the post-apartheid era. Throughout his adult life, Mike has supported the community-based arts and culture initiatives in multiple different ways.
David Goldberg is the son of Denis Goldberg. He worked in the City of London for 35 years in foreign exchange and is now retired. He has a degree in business from the University of South London. David lives in London and is an enthusiastic fundraiser for the DGLF Trust. In particular, he maintains contact with donors in Britain, Germany, the United States and elsewhere. He is married with two daughters who are very close to their grandfather and take great pride in his achievements. David is committed to helping Denis and the Foundation build on the work that has been started and establish the legacy that Denis deserves and from which the children and youth of Hout Bay will benefit.
Patron
Albert "Albie" Louis Sachs  is an activist and a former judge on the Constitutional Court of South Africa. The reasons that our trustees asked Albie to serve as a patron include his history of involvement in the development of programmes in arts, culture and law, alongside the international regard for his contributions to social justice more generally and his sacrifices for all these goals. We are honoured that a person of his profile has agreed to link himself with the Trust and the Denis Goldberg House of Hope.
Honorary International Ambassador
South African-born violist and overtone singer, Gareth Lubbe, appears as soloist and chamber musician throughout Europe, America, Africa and Asia. From 2007 until 2014 he was principal violist of the Gewandhaus Orchestra in Leipzig. Since 2013 he has held the post of Professor at Folkwang University of the Arts in Essen, Germany. Gareth is a regular guest artist and educator at festivals in South Africa, South Korea, Japan and England amongst others. Prominent composers have written works for his voice, which has been recorded for radio, films as well as computer games. Gareth received his first musical education on piano and violin at the age of four. He made his violin debut with orchestra when he was nine years of age. In 1994, he performed at the presidential inauguration of Nelson Mandela. Gareth met Denis Goldberg in 2011 and has since been collaborating on a cultural level with him, most recently as International Ambassador for the Denis Goldberg House of Hope.
Honorary Media Liaison Consultant
International film and TV publicist Joy Sapieka has worked in film and television for over twenty-five years. Her distinguished international credits include over forty feature films and thirty television films and series including Academy Award, BAFTA and Golden Globe award-wining productions such as American Beauty, Road to Perdition, East is East, Tsotsi, Queer as Folk and Number 1 Ladies Detective Agency. A keen promoter of the indigenous film industry, Joy's African slate as a publicist includes Tsotsi, District 9, White Wedding, Queen of Katwe, Democrats, Beats of the Antonov and Rafiki among others. For the last ten years Joy has been a member of The Encounters South Africa Documentary Film Festival team and has been involved in the promotion of the African Screen Network since its inception. She was Senior Publicist (Africa) for Al Jazeera TV Network from 2012-2017. Joy has been invited to run marketing, distribution and producing master classes and workshops at a range of South African teaching institutions and has acted as adviser to numerous local film initiatives.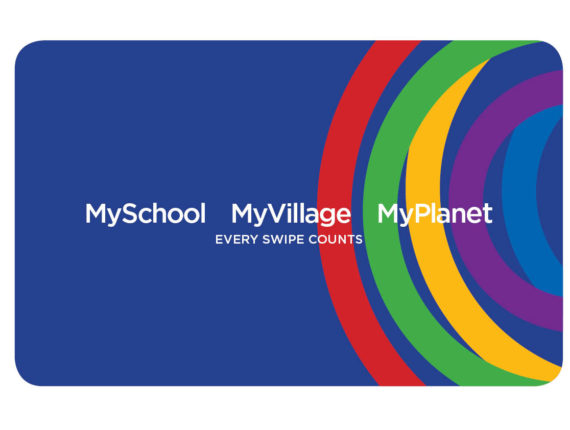 If you are a supporter of the Woolworths MySchool MyVillage scheme, add the Denis Goldberg House of Hope as your second or third beneficiary.
Or sign up here and support the House of Hope every time you shop at Woolworths with the MySchool MyVillage MyPlanet scheme, making Denis Goldberg House of Hope a beneficiary.
If you prefer, we also have a customised form which you can use here
If you wish to donate directly:
Denis Goldberg Legacy Foundation Trust
Nedbank
Account Number: 1146197411
Branch Code/Sort Code: 167609
SWIFT Code: NEDSZAJJ
If donations are paid into our bank account in cash or via EFT please send your name, the amount, and date to dglftrust@gmail.com
If you are donating from outside South Africa you may find it convenient to send your donation by credit card to our UK website https://www.gofundme.com/denisgoldberghouseofhope
If you are in Germany you can support this great initiative via Community Heart e.V
Details:
Community HEART e.V.
Sparkasse Essen – IBAN: DE60 3605 0105 0001 8002 00 – BICC: SPESDE3EXXX
Stichwort: Denis Goldberg Stiftung
Für weitere Informationen oder Spendenquittungen wenden Sie sich bitte an community-heart@exile-ev.de und/oder Community HEART e.V.. c./o. EXILE-Kulturkoordination e.V., Wandastr. 9 – D 45136 Essen – Fon: 0201 747 988 0 – www.exile-ev.de
Share Our Campaign #lifeiswonderful
Help build the future of disadvantaged youth in Hout Bay...(for donors who prefer to use the gofundme platform)