"Every child is entitled to dream, to grow, to enrich her or his life.
Help turn their dreams into reality."

Everyone – in South Africa and beyond – is invited to watch the proceedings of the
MEMORIAL FOR DENIS GOLDBERG
STRUGGLE HERO AND SO MUCH MORE
The memorial will take place on Friday 8 May 2020 between 14h45 and 16h00 SA time.
You can watch the memorial online by clicking this link: https://youtu.be/uWJNT1Bv8BU
OR
You can watch it on SABC news channel DSTV 404
Please join President Cyril Ramaphosa and our other speakers in honouring Denis's life.
For queries, please contact Joy Sapieka at 073 2125492 or Debbie Budlender at 082-5796697.
Denis Theodore Goldberg
1 9 3 3 – 2 0 2 0
It is my wish that there shall be no religious element in any funeral or memorial gathering that might be convened to remember my life and work. I have been a rationalist all my life and do not wish to be claimed by religious people, groups or institutions.
Bertholt Brecht's poem: "The Carpet Weavers of Kujan Bulak" epitomises my attitude to development politics: "doing" is more important than ritual.
The same poet's "Questions by a Worker Who Reads History" reflects my attitude to politics as a collective task.
Denis says the following about "The Carpet Weavers of Kujan Bulak":
"Brecht movingly shows that we have to turn our theory and wishes into practice because it is action that translates fine visions into reality. Empty formalised ceremony is no substitute for actively building our new society through working together."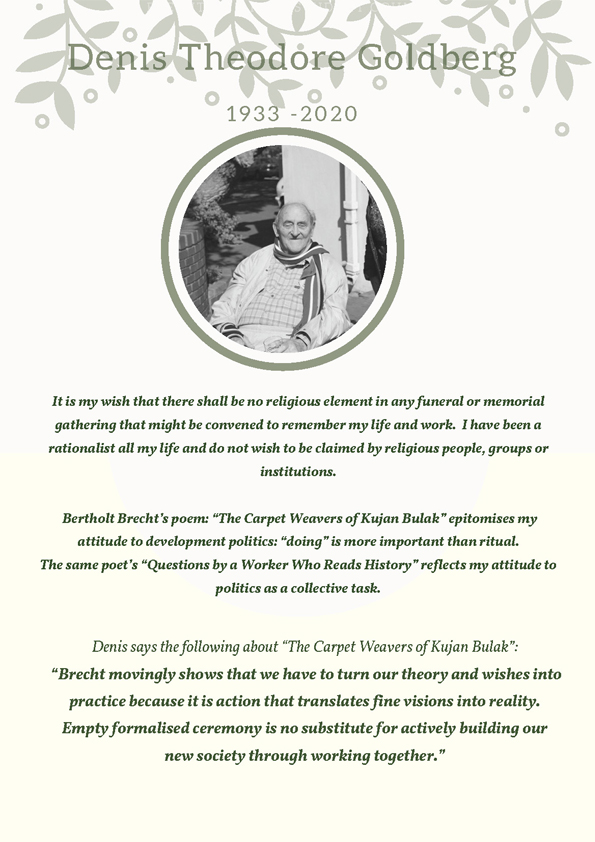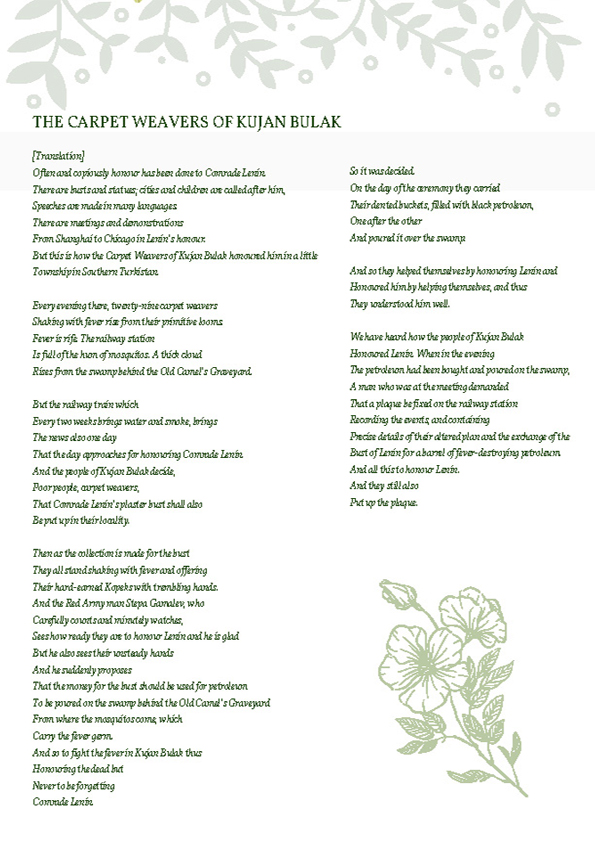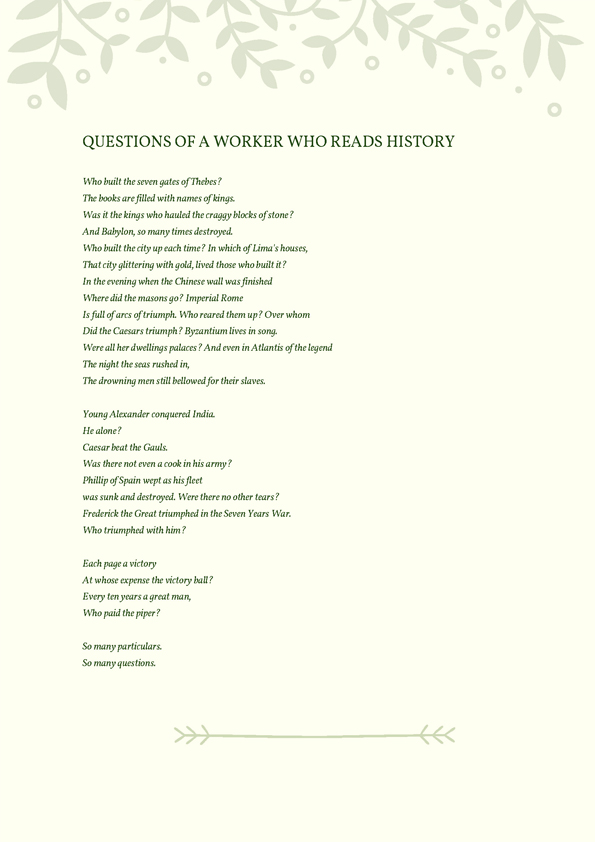 A poem for Denis Goldberg,
by our poet Zameka Ngalwa
Ngubani na lo uthule uthe cwaka?
Grhangqalala lengqonyela engoyiki ngokoyikiswa
Diza dala kade bemkhwahlaza
Thambo dala kade bemqongqotha
Kufa ndini luphi na ulwamvilo lwakho?
Wena kufa ulutshaba
Kufa ndini awunanceba
Wena kufa ugqugqa uqhuqha
Uhamba nezona nkabi ziyitsalayo idyokhwe ushiye isipani si yoko-yoko
Lala ngoxolo kwedini.
Usohluthe utata wesizwe, utata we House of Good hope, utata obelambele ukuchumisa ikamva lomthinjane nomlisane weli lomzantsi Afrika. Sinombulelo ongazenzisiyo kubazali bakhe abampheka bamophula wafika kuthi sele evuthiwe, sele exikixwe waxovulwa waze wazinikela ngokungazenzisiyo wasisicaka sabantu bomzi ontsudu.
Kufa ndini uthwel'intlungu
Ugush'ingcwaba kufa
Akunalusizi kufa.
I once said ndithanda nto inye ngaye, nangona isifo somhlaza besimdlakaza he had a sharp mind and a sharper sense of humour kungenxa yokuba ubengazibandezi umfo kaBawo. KwaXhosa sithi isitya esihle asidleli.
Denis uyohlala uligugu kuthi
Emveni kweminyaka engamashumi mabini anesibini yobomi bakhe ayinikezele ekubeni asiphathele inkululeko, uphinde wazijul'ijacu ekubeni axhuzul'imikhala kwi house of good hope siyabulela tata. Rest in power mntakwethu
Ufince iminyaka engamashumi asibhozo anesixhenxe wagagana nale ngqonge-ngqonge ka qubula egqitha ikukufa.
Wabuzolela ubuthongo bokufa
Inene owakho umzamo uwuzamile, esomzi ontsundu isizwe usiphuhlisile, ugqatso ulufezile.
Lala kakuhle
Lala uphumle
Lala ngxolo
—-
English Translation
Who is this quiet person here?
Denis Goldberg
A leader and champion that was not afraid of threat
Designed long ago
A long ago they knocked him down
O death where is thy sting?
Death you're an enemy
Death you've got no mercy
Death you always come around
You go with the oxen that pull the yoke and leave the spine.
Lie down in peace for the sacrifice, warrior.
Death, you took away a father of the nation, a father of the house of good hope, a father that had a hunger for success of the young generation of South Africa. We are grateful to his parents who raised a brave man that devoted himself to be a servant of the black nation and UBUNTU (Humanity),
Death bears the brunt of pain,
Bearing the grave.
Death you're merciless
I once said that there's one thing I loved about Denis.
Even though cancer had been devastating him, he had a sharp mind and a sharper sense of humour, because he was a little hesitant.
In Xhosa we say ISITYA ESIHLE ASIDLELI (a beautiful bowl does not get eaten from, it is used as an ornament instead).
At the age of 87 years, he encountered the surrounding with a death-dealing explosion and then fell asleep to death
Your effort has certainly been made, the black city the nation has developed.
You have completed your race
Rest easy
Rest well
Rest in peace
Rest in power, warrior!
His family and the Denis Goldberg Legacy Foundation Trust are very sad to announce that Denis Goldberg passed away just before midnight on Wednesday 29 April 2020. His was a life well lived in the struggle for freedom in South Africa. We will miss him.
Denis Goldberg's dream is to have an arts and culture education centre in Hout Bay, Cape Town where he lives. As he explains: "It is a vision that combines the passions of my life: the creation of cohesive, non-racial and non-prejudiced communities, the realisation of young people's potential and a celebration of creativity and expression…. Creating a beautiful space for this to happen, where young people can develop those vital creative and expressive skills will be my lasting contribution to the future of Hout Bay, which has been my home for so long." Denis continues to engage actively in our initiatives where his health and energy allow him to.
We have been given a 99-year lease of part of the existing Hout Bay Museum site and have already raised the funds needed for phase 1 of the Denis Goldberg House of Hope. We expect this phase to be completed in early 2020. We want to thank all who have helped us to reach this milestone.
Phase 1 consists of a gallery to house the exhibition on Denis's life as well as his art collection; a small office; an activity room; toilets; and a covered entrance and walkway with seats where young people can spend time together
Meanwhile we are fundraising for phase 2 of the construction which will have a much larger number of activity rooms which we and other organisations will use for activities for young people
Phase 2a consists of a double-storey row of activity rooms which we and other organisations will use for activities for young people – and which young people themselves can use for their own activities.
Phase 2b is a second double-storey row of activity rooms, parallel to the first, but at some distance.
Phase 2c will create an auditorium by placing a roof across the two rows of activity rooms.
A combination of small and large amounts of money helped us fund Phase 1. We need your generosity to expand space for activities to happen and ask that you please show your continued support for Denis's dream and vision.
All donations made to the DGLFT are exempt from donations tax and qualify for deductions from taxable income in accordance with the Income Tax Act (58 of 1962). If you make a donation we can provide you with a Section 18A tax certificate enabling you to claim a tax benefit from personal or corporate taxable income.
Your transaction is secured by PayFast. PayFast is trusted by the likes of Adidas, Jaguar and Superbalist to name but a few.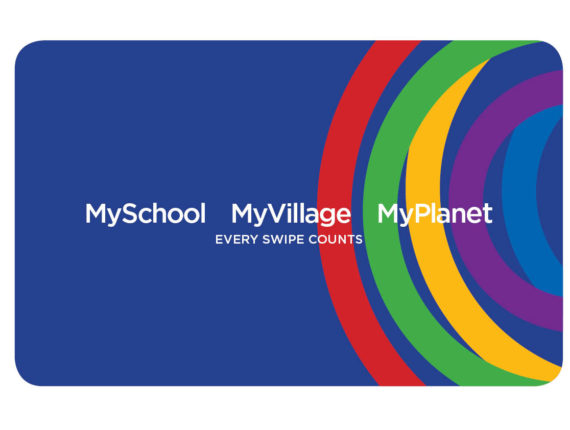 If you are a supporter of the Woolworths MySchool MyVillage scheme, add the Denis Goldberg House of Hope as your second or third beneficiary.
Or sign up here and support the House of Hope every time you shop at Woolworths with the MySchool MyVillage MyPlanet scheme, making Denis Goldberg House of Hope a beneficiary.
If you prefer, we also have a customised form which you can use here
If you wish to donate directly:
Denis Goldberg Legacy Foundation Trust
Nedbank
Account Number: 1146197411
Branch Code/Sort Code: 167609
SWIFT Code: NEDSZAJJ
If donations are paid into our bank account in cash or via EFT please send your name, the amount, and date to dglftrust@gmail.com
If you are donating from outside South Africa you may find it convenient to send your donation by credit card to our UK website https://www.gofundme.com/denisgoldberghouseofhope
If you are in Germany you can support this great initiative via Community Heart e.V
Details:
Community HEART e.V.
Sparkasse Essen – IBAN: DE60 3605 0105 0001 8002 00 – BICC: SPESDE3EXXX
Stichwort: Denis Goldberg Stiftung
Für weitere Informationen oder Spendenquittungen wenden Sie sich bitte an community-heart@exile-ev.de und/oder Community HEART e.V.. c./o. EXILE-Kulturkoordination e.V., Wandastr. 9 – D 45136 Essen – Fon: 0201 747 988 0 – www.exile-ev.de
Share Our Campaign #lifeiswonderful
Help build the future of disadvantaged youth in Hout Bay...(for donors who prefer to use the gofundme platform)